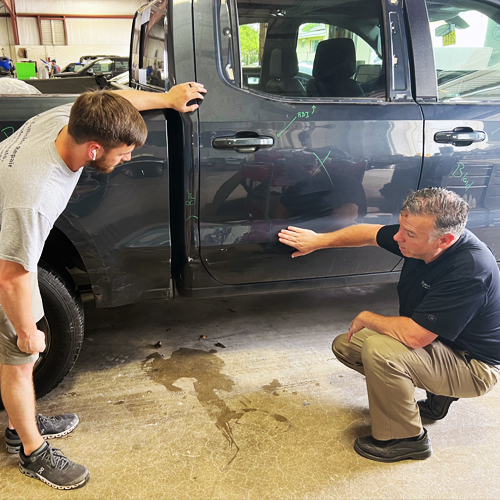 Collision Repair
Experience collision repair like never before at Babb's Body Shop. With over four decades of dedicated service in North Georgia, our seasoned experts, cutting-edge facility, and commitment to excellence ensure your vehicle is restored to perfection. Trust us for meticulous craftsmanship and a seamless blend of artistry and technology. Your satisfaction, our priority.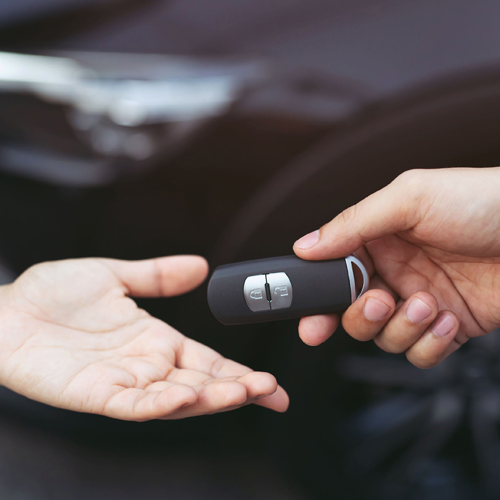 Rental Car Assistance
At Babb's Body Shop, we understand that having your vehicle in for repair can be an inconvenience. That's why we've gone the extra mile to make the process as seamless as possible. We work closely with Enterprise so they will come to our location to meet you and get you back on the road in no time!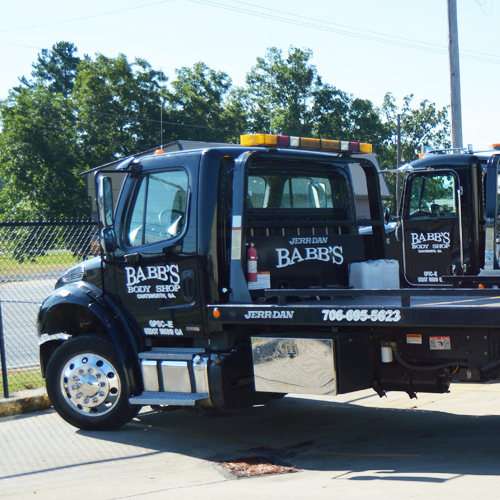 24 Hour Towing
Imagine being locked out of your vehicle, facing a flat tire, or being stranded due to a dead battery or a car that won't start after being in an accident – our skilled team is ready to assist. We offer a range of services including unlocking your car, changing tires, jump-starting batteries, winching, and towing. Day or night, rain or shine, we're just a call away from getting you back on the road.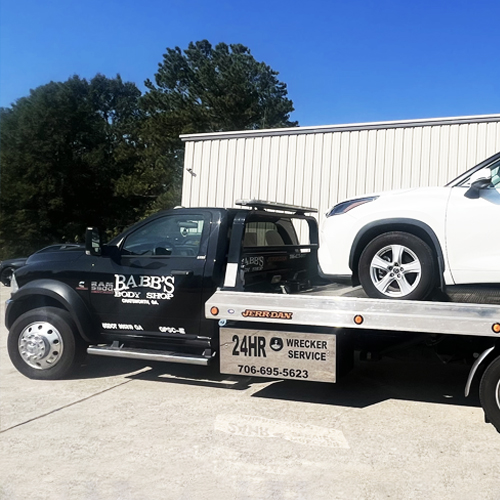 Vehicle Pick-up and Delivery
No more rearranging your schedule or coordinating transportation logistics. Babb's Body Shop is all about simplifying your life and making every step of the process smoother. With our pick-up and delivery service, your convenience takes center stage – just one more way we show you that we truly care.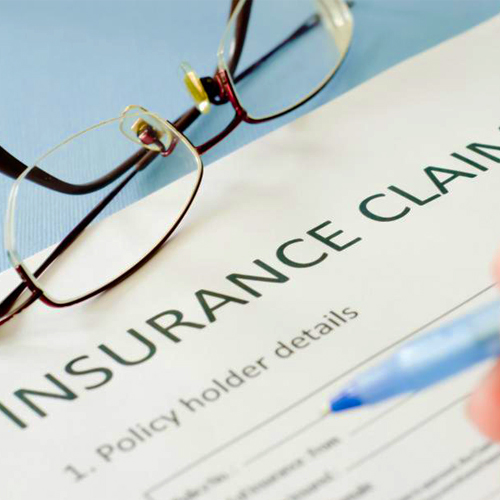 Claims Process Assistance
Dealing with insurance claims can be a daunting task but, at Babb's Body Shop, we're here to lighten your load. Our dedicated team understands the complexities of the insurance process and is here to guide you every step of the way. From documentation to communication with your insurance company, we handle the details.
Paint and Refinish
A pristine finish speaks volumes about attention to detail, and that's precisely what Babb's Body Shop delivers with our exceptional paint and refinish services. Our skilled artisans combine artistry and precision to breathe new life into your vehicle's appearance. Using cutting-edge techniques and premium-quality materials, we transform imperfections into a flawless canvas that gleams with perfection.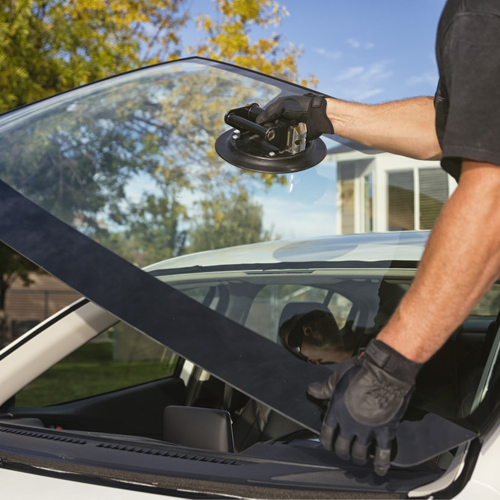 Glass and Windshield Replacement
Seeing the road clearly is paramount to your safety and at Babb's Body Shop we take this seriously. Our glass and windshield replacement services ensure that your view remains uncompromised. Whether it's a tiny chip or a shattered windshield, our skilled technicians meticulously restore your vehicle's integrity, ensuring a clear and unobstructed perspective.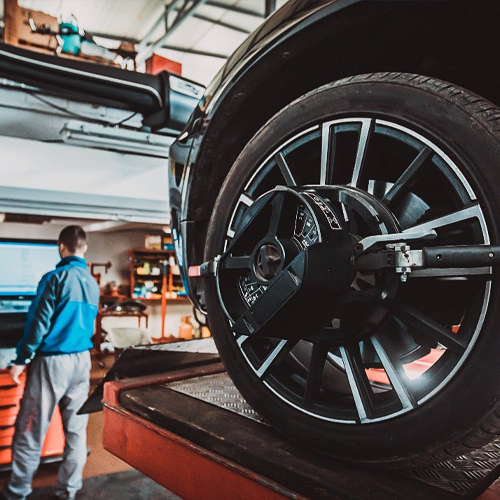 4 Wheel Alignment
Whether you're aiming for a smoother ride, improved steering response, or safeguarding your tire investment, our 4-wheel alignment expertise brings your vehicle's dynamics back to center stage. Discover the harmony of motion that only precision alignment can provide, and experience the road as it was meant to be—balanced, smooth, and aligned with perfection.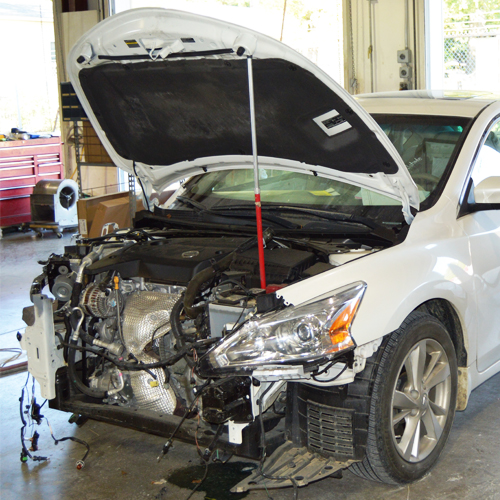 Structural/Frame Repair
Using advanced technology and a skilled touch, our experts bring damaged frames back into alignment, reinforcing the core strength of your vehicle. From minor adjustments to intricate repairs, we are dedicated to ensuring your vehicle stands on a solid foundation. At Babb's Body Shop, we don't just repair frames – we rebuild confidence in your vehicle's stability, ensuring your journeys are safe and secure.